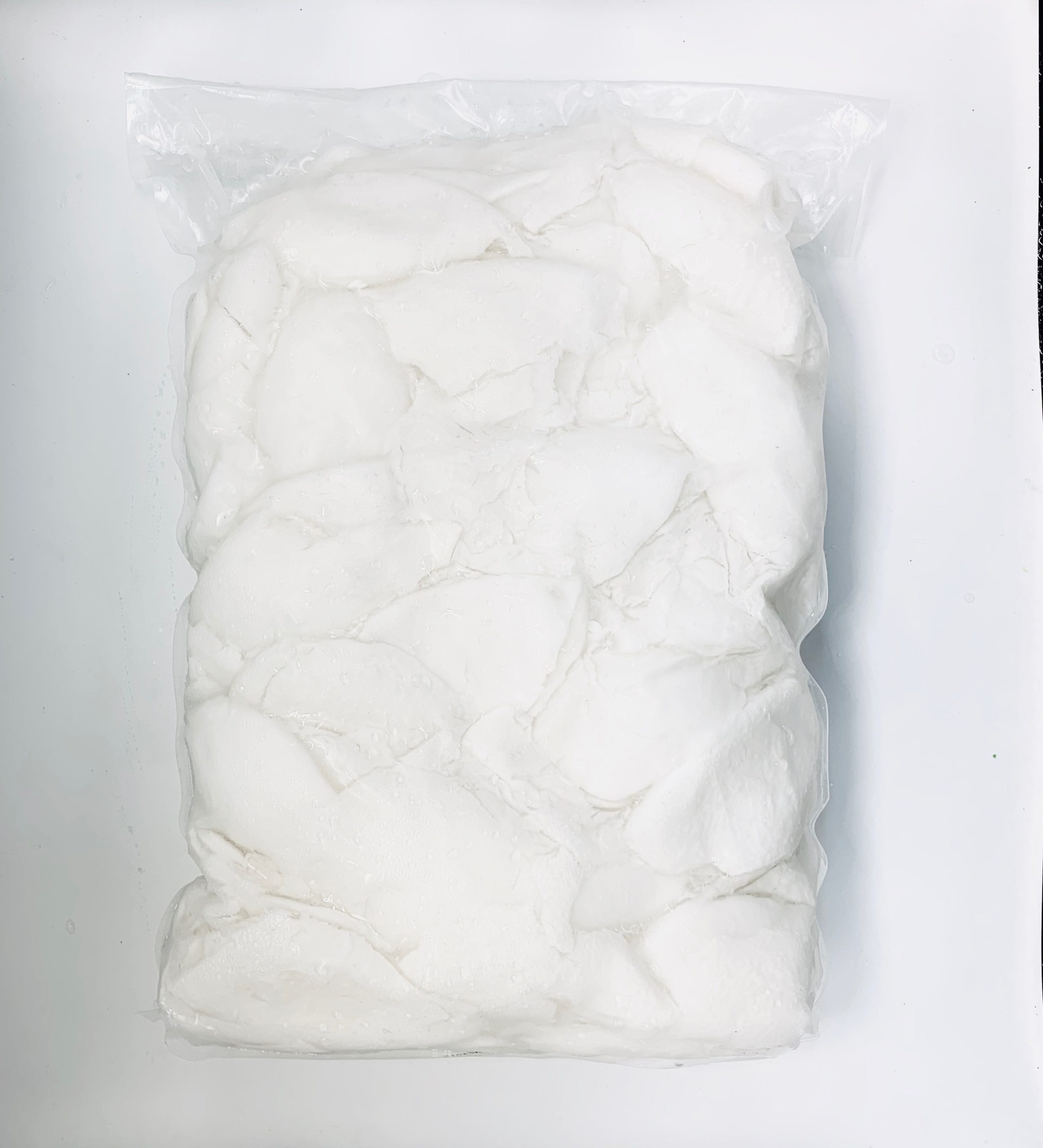 Coconut meat from Thailand is a healthy product, ideal for the current world.
Our factory in Thailand start his activity 10 years ago. One of our best products is the raw coconut meat.
Coconut meat from Thailand is becoming very famous for vegan world. One of the common uses is Yogurt, but it can be used for other dishes, as salads, curry, or ice-cream
Our coconut meat from Thailand is scooped hand made one by one coconut, we select the best pieces, and we packed in aseptic bags to freeze. Additionally if the client needs it's possible to fo HPP process before freeze.
Most of the coconut meat you can find in other suppliers don't have so much flavor, ours is fragrant and creamy. We only use Nam-Hom coconuts, the most aromatic coconut in the world, product of Thailand.
Our client can choose what kind of packaging they prefer. For industry we have bulk packaging, starting in aseptic bags of 1kg up to bags of 10kg.
In retail packaging or ready to use, we can customize the preferences of the client, furthermore we can do private label.
Currently we are exporting our products to USA, Russia, China, and parts of Europe. If you want to import our products to your country contact us and we will be happy to quote you.
We can ship all our coconut products from Thailand by sea freight in container of 20 and 40 feet.
Our factory get all the steps for the safety food, and we get several certifications as, BRC, HACCP, Organic EU, and USDA, Sedex, Non-GMO, and Global GAP.
In our web thaicoconut.organic you can check pictures and the different types of coconut meat or just visit the main page http://www.importcoconut.com , if you need information about other products you can check here